Když jsem kolem této knihy prošla v knihkupectví, něco se ve mě ozvalo a musela jsem se otočit a podívat se na ni. Já si nerada čtu u knížek o čem jsou. Většinou si to jen prolítnu, abych přibližně věděla, ale většinou dám spíš na pocit. A převládla u mě zvědavost. Upřímně Reese Whitherspoon (a ani autorka samotná) nevypadá jako někdo, kdo by denně podnikával velké t
ů
ry. Jak to tedy zvládla? Jak ušla 1,700 kilometru, jak tvrdí obálka? Proč to udělala?
---
Divočina je autobiografický příběh Cheryl Strayed. Je o jejím zdolání Pacific Crest Trail (PCT) což je turistická stezka na západě USA, vede od Mexika po Britskou Kolumbii v Kanadě a je dlouhá 4286 km. Pochopitelně Cheryl Strayed ujde jen její část, ale i přesto je to pro samotnou ženu, která se do té doby nijak o treking nezajímala, docela výzva.
A proč se tedy jen tak rozhodne, že opustí svuj život a své přátele a na tří měsíce jde slézat hory? Cheryl si sáhne na dno, nadělá spoustu chyb a neví, jak dál. Proto se rozhodne sama přežít v Divočině.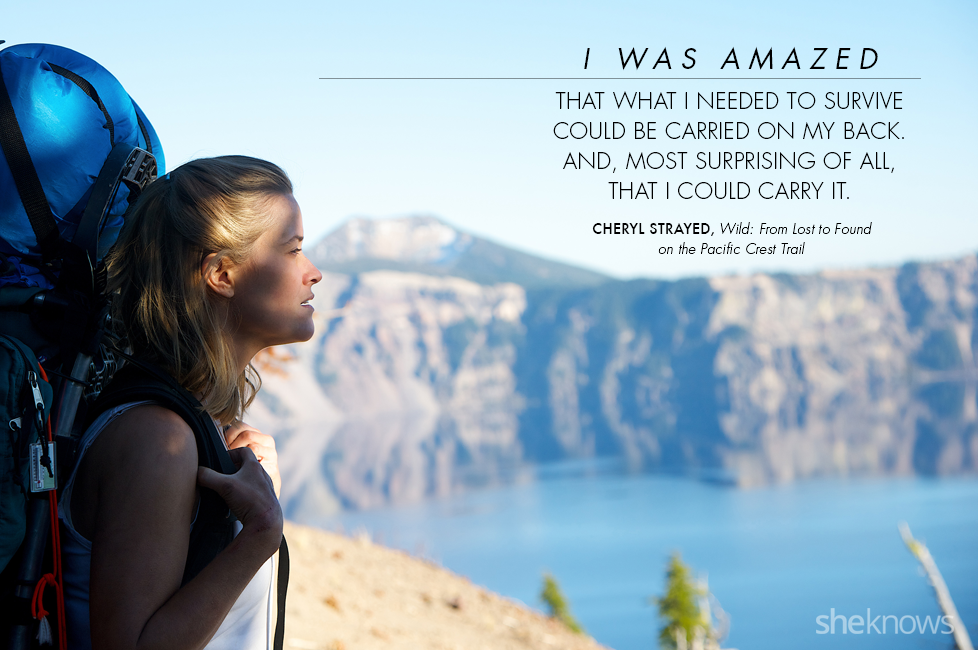 Já naprosto upřímně obdivuju tyhle lidi a bya bych hrozně ráda, kdybych také sebrala odvahu a zmizela někam na tři měsíce do hor. Na jejím příběhu je vidět, že člověk, když se pro něco nadchne, m
ů
že to dokázat, ať se to zdá zezačátku jakkoliv nemožné. Na začátku to byla jen zdeptaná ženská, po rozpadu manželství, lehce drogově závislá a vše to začalo smrtí její matky. Má málo přátel, žádnou kariéru a v životě nepodnikla o nic delší t
ů
ru, než kterou jsem podniklá já nebo vy. Jde jen o své vlastní odhodlání, nasazení a že věřila. Takhle málo lidem stačí. Tyhle tři věci a obrovský batoh na zádech.
Jinak film byl taky fajn, takže pokud nechcete číst, mužete se podívat. Rozhodně vřele doporučuju, poslední dobou jsem na knížky i filmy vybíráva a nic moc se mi nelíbí. Ale tohle bylo vážně oboje super.